Product
Our environmentally friendly services use a specialist high pressure and hot water system which avoids introducing chemicals into your home or business. In addition, our pressure washers are powered by fuel so no electric connection is needed to power them and we carry our own supply of water - meaning we can service areas without electricity or water supply!

BLOCK PAVING, PATIOS,
WALKWAYS & DRIVEWAYS
ALL TYPES OF PAVING SLABS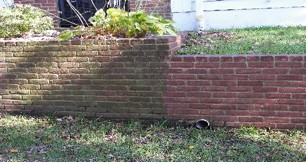 ALL BRICKWORK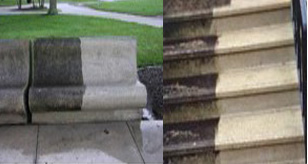 ALL TYPES OF CONCRETE & STONE
We offer a vast range of cleaning services tailored for the commercial and domestic marketplace.

Our services include:
• Patios
• Drives & Walkways
• Brick Walls
• Stone Cleaning
• High Level Cleaning Tasks
• Loading Bays & Waste Areas
• External Fire Escapes
• Garage Forecourts
• Swimming Pools
• Garden Furniture
• Wooden Decking
• Plant Machinery
• Paving Slabs
• Block Paving
• Car Parks
• Graffiti
• Chewing Gum
• Bin Cleaning
• Safety Areas
• Tennis Courts
• Fences
• Bus Shelters
• Road Signs


SMALL enough to care
BIG enough to cope.
• Domestic & Commercial
• Fully Insured
• FREE no obligation quotations